THE CIRCULAR ORCHESTRA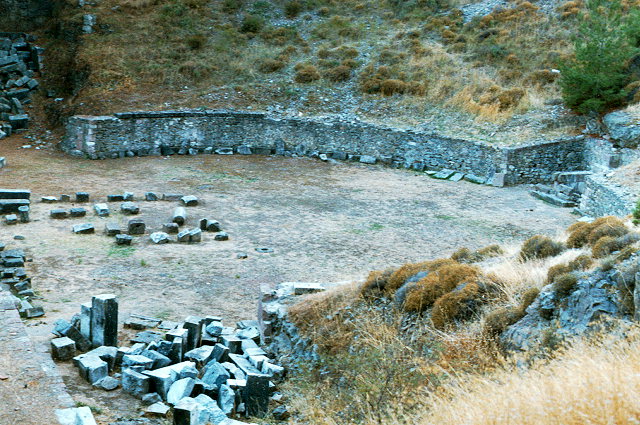 The last architectural phase of the theatre, dated to the Roman period, is the one seen today. The circular orchestra has a diameter of ca. 24.20 m. and is separated from the cavea, now completely ruined, by a wall with marble orthostates. The skene is divided by three corridors; in the middle corridor a built drainage channel was uncovered. Two rooms, quarried out in the rock of the cavea, were found to the west of the orchestra.

The ancient theatre was declared an archaeological site in 1960 and was subsequently incorporated in the extensive archaeological site of the town of Mytilene. The 20th Ephorate has put forward the purchase of the private plots in which the theatre lies.