CHURCH OF THE TRANSFIGURATION OF CHRIST AT PAPIANA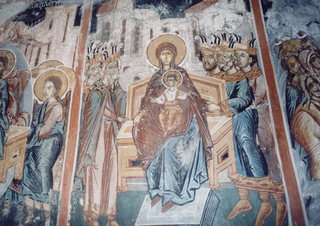 The church of Christ's Transfiguration is situated in the south part of the village Papiana and, according to the inscription plate, it was built in 1600. It is a single-aisled wooden-roof basilica with a narthex.

Particularly remarkable are the wall paintings decorating the interior of the church, which are contemporary to its erection and bear influences from the Cretan tradition.